Monkey Tools Add-in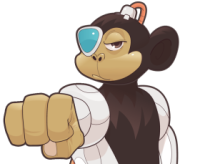 Monkey Tools is an Excel add-in containing a set of tools to help you build better data models more quickly and using data modelling best practices. They also help you audit what has been done in your data model.
The philosophy of Monkey Tools is simple:
Build better, faster
. It is targeted at modelers and analysts who work primarily in Excel, but also push their models into Power BI, as we do here at Excelguru.
Our aim is to provide you with a good set of tools that help you, as a business intelligence author, to:
Build models more rapidly
Follow recommended practices
Document your work
Audit files that you receive